During this unprecedented 2020-21 SY, everyone has done their best to make available to you variable options for an ESPBC Membership Application as we all continue to deal with the COVID issues at hand.
We have devised an application that you can fill out online, then sign and send either by email (tmcdowell@mseanea.org), fax 410-337-7081, or US Mail – ESPBC Membership / Building C Suite 514 / 1220 E Joppa Road / Towson MD 21286. This particular application is right here on our website – Do the following:
​
MEMBERSHIP APPLICATION
Note: Click Here to open the application, download the application to your desktop, then fill out the form, print the form out. Make sure your sign and print the form prior to mailing to ESPBC headquarters.
MSEA, our state affiliate, has designed a couple of options on their website (https://www.marylandeducators.org). One is similar to the membership application on our website (fill, then sign and send) and another is a 'blank use type' DocuSign membership application for all associated locals' use; and lastly another favorable DocuSign membership application option with ESPBC association is ready to fill and sign using this link: https://marylandeducators.wufoo.com/forms/w1mcdowa0k52iw1/
If you need any further assistance contact our membership associate, Teresa McDowell, via email at tmcdowell@mseanea.org.
ESPBC is your Education Support Professional Association. We are committed as your association to negotiate your salaries and benefits and make sure you have materials, supplies, training and professional development, an opportunity to contribute your ideas, and the respect you deserve as a professional. Your membership packet explains the benefits you have through membership in ESPBC.
ESPBC is Your Union. Through collective bargaining, we stand together to address the issues that matter most to us. Only ESPBC members have input into negotiations. Because of ESPBC, you have higher salaries, better benefits, defined rights and professional staff to assure that your rights are respected.
ESPBC is Your Voice. ESPBC is your legal representative in collective bargaining and dispute resolution. ESPBC represents you before the Board of Education, on Board committees and with community groups. ESPBC works with the community and elected officials to make sure our schools have the funding they need.
At the state and national level, the 67,000 members Maryland State Education Association (MSEA) and the 3 million-member National Education Association (NEA) are the strongest voices for public education and education employees.
​
EDUCATION SUPPORT PROFESSIONALS
OF BALTIMORE COUNTY
1220 C East Joppa Road, Suite 514
Towson, MD 21286-5820
Office: 410-828-6403

Fax: 410-337-7081
President: Jeannette Young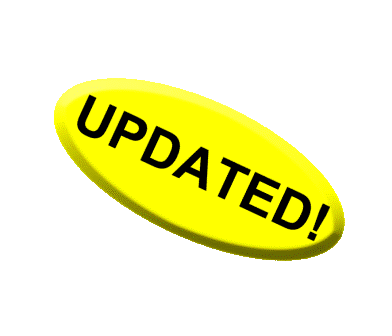 "ESPBC empower members to make a positive difference in their lives in order to elevate the quality of public education for ALL students!"